AHAHAHA OH GAWD THIS EPISODE.

SO AWESOME.


AND SO FREAKING NARM. I'M DYING HERE. PLEASE SEND HELP. SPARKLY GREEN PARTICLES IS NO HELP BTW.

*ahem*

Okay, the serious bits ..
- Saji going "SETSUNA, YOU'RE WEIRDER THAN USUAL!" oh no wait, serious I say? Well, Saji did say "You are really strange lately" the anvil sized hint that had dropping about Setsuna heading towards the path of Innovator. Nicely done when the lights went out the moment he said that. Saji will have nightmare for weeks I swear.

- Lyle. LYLE. I-I was just HAPPY he's not a carbon copy of Neil ( I love Neil with all my heart, and there's no replacing that ). But the last two episodes had me wanting to FALCON PUNCH him in the head. No, and not because of his love with Anew. I LIKE that. It's so sad T__T But I was already in raaaaaaaaaaaaaaaaaage when he started using Setsuna as a punching bag after ... well, Setsuna blew his girlfriend to bits ( THERE WAS A GOOD REASON I ASSURE YOU ). And then this week I thought he's man enough to apologise. BUT HE ENDED UP PULLING A GUN AT SETSUNA'S BACK. Oy oy, at least when Neil did that he did it to Setsuna's face. None of this attacking from the back bullshit! Oh wait, there I go comparing him to Neil again. Damn.

- Though all these messed up interaction with Lyle made me like Setsuna even more. SETSUNA EVEN GAVE LYLE A PAT ON THE BACK WHEN LYLE FINALLY BROKE DOWN CRYING. After repeatedly punching Setsuna IN THE FACE. Oh Setchan &hearts

- OH HAY Alle has like more than 3 lines this time.

- Nena. Her keep going "あんたは大嫌いだ!" at Wang Liu Mei. WELL HELLO, RIGHT BACK AT YOU, BITCH. Not that I like Liu Mei or anything. But Nena, pls diafkthxbai.

- Awwww Hong Long ;3;

- MISTAAAAHHHH BUSHIDOOOOOOOO. I really don't know whether I love you or I hate you. I think my feeling for you rivaled that of yours re: Gundam. Let's build Gunpla together-gether okay? 8Dbbb So yeah I cheered when he actually has screen time this episode. Shaddap.

- Ribbons!Bad Haro is the creepiest shit ever. BUT WOW, I MUST ADMIT FOR ONCE I'M ON YOUR SIDE, RIBBONS.

- WELL YOU KNOW WHAT LOUISE MADE ME CHEERED AND THE BROKE MY HEART IN .5 SECOND. She finally got her revenged on Nena ( who was the one who went "WHOOPS I BLEW UP CIVILIAN PARTY FOR THE LULZ TEE HEE" in the last season) Despite what Setsuna is saying about revenge is not the way to go, I was hoping for this to happen since Louise joined A-LAWS. And her mental break down after that made me all teary eyed >.> But this doesn't bode with with future Louise x Saji reunion I'm afraid ORZ

- NENA DIED IN THE HANDS OF LOUISE. I don't care what anyone else said, I AM HAPPY. That was EPIC. Uhmm yeah Wang Liu Mei bit the dust too, I tried to feel sympathetic but she pretty much ends everything being every bit of her selfish self, my sympathy meter just plummeted.

- Oh SHONEN, let's have our epic fight before the finale in four episodes mmmkay? When I saw them both TRANS-AM I mentally went "HAHA OH NOES. HAHA OH CRAP IT'S REALLY HAPPENING. SUNRISE AHAHAHAHAAH WHYFORE MUST YOU INFLICT THIS ON ME LOLOLOLOLOL GOODJOB!! WTF !!!



And I think Mr. Bushido is the main reason I'm so bipolar. REALLY.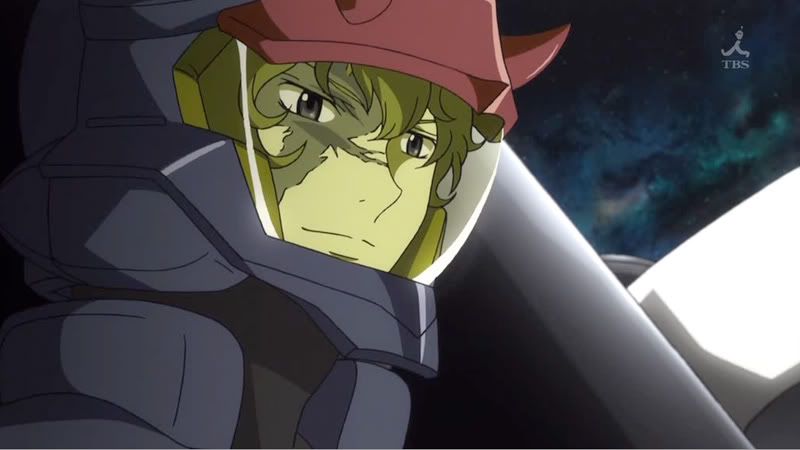 OH HAMU, I MISSED YOUR PRETTY FACE SO MUCH. SCAR OR NOT. IT DOESN'T MATTER. WHY DID YOU HID YOUR FACE BEHIND THAT FUGLY MASK FOR 21 EPISODES WHYYYYYYYYY????!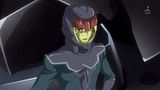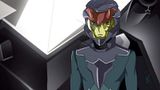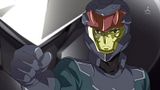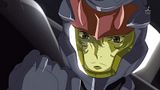 But seeing the preview makes me worry for him T____T At this point where I fear for the lives of the MAIN four characters, I really don't think I have much hope for Hamu here >_<

BUT!

DIED LOLOLOLOLOL-ING AT HAMU AND SETCHAN NAKED IN SPACE SEQUENCE. A HA HA HA HA SHONEN, WASN'T THAT AWKWARD?? CHORIIIISUUU!!

Oooooh also, dun dun dunnnnn!!!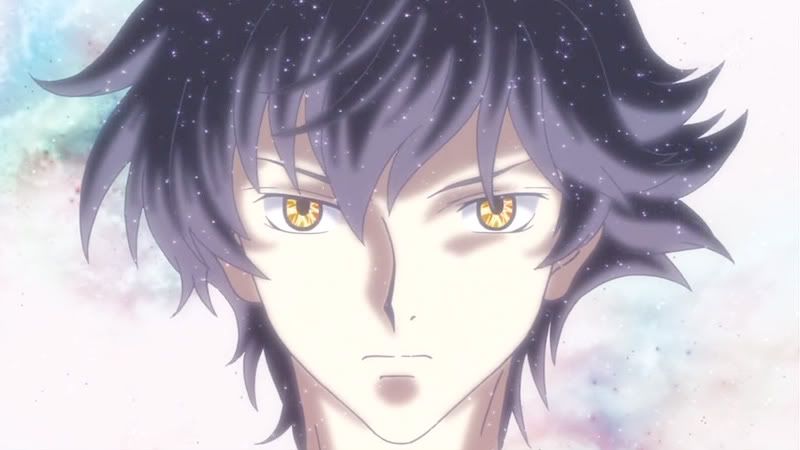 SETSUNATOR &hearts



Crap, four more episodes to go and I won't be around since I'll be packed and sent off to Shenzhen starting next Monday for two months T____T I want my Gundam 00 til the very end T_____T


ETA: This was supposed to be a post about L'Arc~en~Ciel new DVDs that I got suckered into pre-ordering.

WTF HAPPENED?!