O HAI PEOPLE. MISSED ME?

Loads of stuff happened and mainly because my connection at work is being blocked left and right by the dude above, I have not been actually... online much at all >.> ( which render me stuck like, idk, oppressive witch burning 14th century mayhaps >.> )

BUT LET'S NOT TALK ABOUT THE DUMBASSERY OF MY WORKING LIFE. FOR I AM NOW STARTING HAKUOUKI ZUISOUROKU! 8DDDbbbb

This is basically a bunch of events that happened in between the main storyline from Hakuouki Shinsengumi Kitan. Which obviously I am not complaining because I had been hoping for more Shinsengumi HQ hijinks even from the main story 8D

With Hakuouki back, will I be spamming and spamming with nothing but Hakuouki on my LJ for days to come? Errr... idkdunaskme 8D;


Onwards to Zuisouroku rambling! &hearts

So what do you feel if the first thing you see when you wake up is this?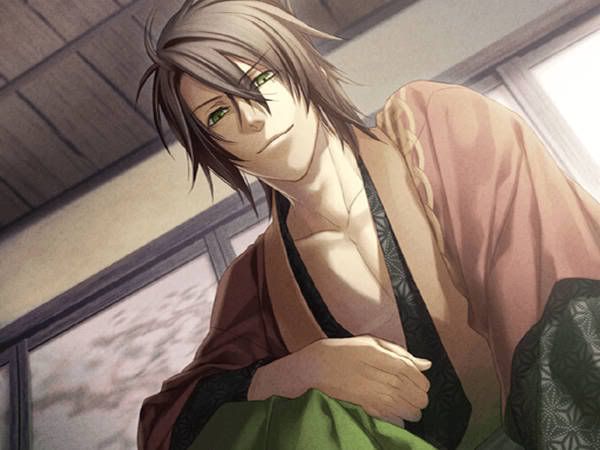 In an ideal world, you probably would be very pleased. But like how Okita is being depicted in modern people eyes *coughsGintamacoughs*, it's a very bad sign showing that you might just have a rather short lifespan.

So Chizuru had nightmare the entire night and was woken up by Okita Souji ( which is possibly another set of nightmares of its own )

I LOL-ed at Chizuru's first impression of Souji

"From the moment I saw him that night, the impression he gave me had not changed a bit"
"He is a very scary person"

LOLOLOLOLOL Souji said the punishment for oversleeping is to be killed XD Stop being an ass, Souji XD



~*~*~*~*~*~*~*~*~*~*~*~*~*~



Chizuru was supposed to help out at the kitchen to prepare breakfast. I think it was Souji and Saitou who were in charge doing it that day ( and Souji went to wake Chizuru up since she didn't show up )

Okay I forgot how mean the Shinsengumi were to Chizuru early in the story.

Goddamnit, it's like they're betting on who can say the meanest thing to the poor girl

First Okita ( though, that's pretty much expected ) b-but.. Saitou? :(((


If I'm Chizuru I'll poison their breakfast >:(
( but like she said "... I don't want to die yet" ) XDD


Also, Saitou got to know about what Souji said earlier about being killed if you overslept in Shinsengumi HQ.

Saitou : Souji, stop making lies like that.
Okita : Heh, I will be the first to get killed if there's a rule like that
Chizuru : ......



~*~*~*~*~*~*~*~*~*~*~*~*~*~



Uuuuuuuu Sano and Shinpacchan are the best T.T At least they're not being mean even though Chizuru just poured hot miso soup on Shinpacchan XDD

Sanran-san is actually miffed that Chizuru's being worked around the headquarter XD YOU ARE NICE WHEN YOU'RE NOT CREEPY SANRAN-SAN! ( Also yaaaay Inoue-jichan detaaaaa! )



... and Chizuru was given the task to wake Heisuke ( who's still sleeping because he was out patrolling the night before ) by Inoue-san.


Which is no problem at all ^0^ Heisuke is nice <3


.... and Hijikata who had been up late working on paperworks(?) by Sanran-san


I-I think Sanran-san secretly wants to kill Chizuru T.T


Chizuru : I-I had been assigned a really scary task. ( and she left the hall with heavy heart )


LOLOLOLOLOL. Chizuru's inner monologue is GOLD from here onwards XDD

"To be honest the idea of going to Hijikata-san's room and wake him up is extremely scary.
I think I-I will go wake Heisuke-kun first and see how things are from there.
Hopefully by the time I'm done, Hijikata-san would had left his room on his own..."

With that hope of a future ( of not actually having to wake Hijikata for breakfast ), Chizuru headed towards Heisuke's room

OH EL OH EL Otomate XDD ( and O HAI HEISUKE-KUN'S SEXY LEGS 8DDD )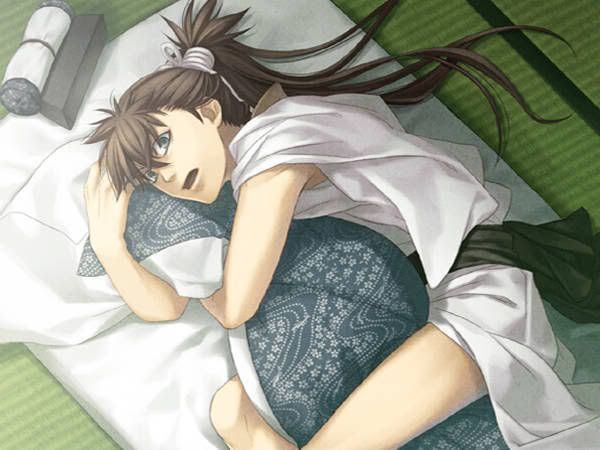 \




And because we know the morning can't start without Hijikata being pissed, Chizuru walked into his room while he's changing XDD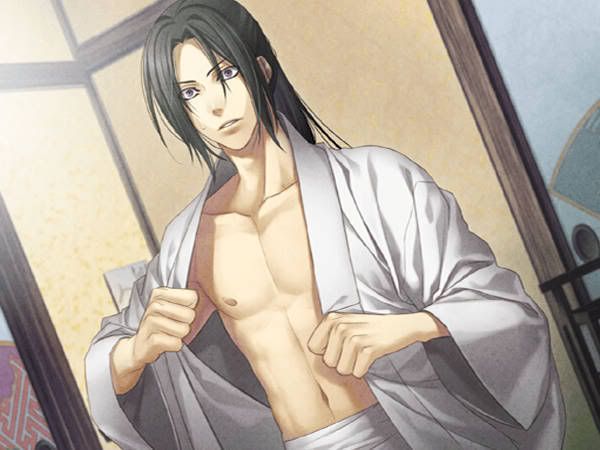 GG, Chizuru XDD ( she was so shocked she couldn't even tell Hijikata that she has a perfectly valid reason to be there XD ) It was Sanran-san's fault! REALLY!

Aaaaaanddd I'm stuck where Yamazaki and Shimada made their first appearance and decided that I can't take the kanji poisoning anymore ( and yes, needs sleep ) ;A; I'd been so out of practice that I don't think I recognised half the long strings of Japanese words on screen ''orz

CG pictures courtesy of the nice people over at
hakuoki :DD I'm too lazy to take photo of the TV screen XD;;