For
mokomoko who wants to steal my Wyse music =D ( you want the ones from 19990214-20050213 as well? ) And anyone else who want some light and fun jrock ^^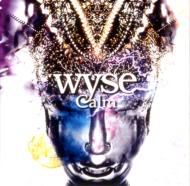 01: 〜trance fusion〜
02: imply
03: 都合の良いモラル
04: 〜Interlude〜
05: Time capsule
06: Perfume
07: Rainy
08: Secret Lip(Calm mix)
09: New others
10: 心の隙間
11: 雷-raigyo-魚
12: Twinkle Stars
13: 理想
14: bring you my heart

DOWNLOAD




Snatched this from Masa and simply because I'm really, really bored and just want to go home..

THREE NAMES YOU GO BY:
1. phui-mun
2. aya
3. noie

THREE PHYSICAL THINGS YOU LIKE ABOUT YOURSELF:
1. Nose. HA HA HA. People told me I have nice nose. Don't ask me
2. My feet.
3. My small frame .. ?

THREE PHYSICAL THINGS YOU DON'T LIKE ABOUT YOURSELF:
1. My sensitive skin
2. My tanned arms. I don't understand this. It's just my arms, and it annoys me to no end >_<
3. My flabby tummy ARGHHHHH *headdesks*

THREE PARTS OF YOUR HERITAGE:
1. Chinese
2. Chinese and
3. Chinese. My great-grandparents are from China XDD

THREE THINGS YOU CAN'T STAND:
1. Bugs
2. Dust
3. Annoying people who think they are holier-than-thou

THREE THINGS THAT SCARE YOU:
1. Bugs
2. Heights
3. Losing people dear to me.

THREE OF YOUR FAVORITE SHOWS:
1. Ehh .. don't watch enough TV yo. LOST ?
2. Antique ( Japanese drama )
3. ... a recent one will be Nobuta wo Produce.

THREE OF YOUR FAVORITE JAPANESE ANIMES:
1. King of Bandit Jing
2. Trigun
3. Full Metal Alchemist

THREE OF YOUR CURRENT FAVORITE SONGS:
1. HYDE - SEASON'S CALL
2. Suikoden V - World Map's theme
3. Wyse - It's not like me, it's not like you

THREE MOVIES YOU CAN WATCH OVER AND OVER AGAIN:
1. Lord of the Rings trilogy.
2. Peter Pan 2003
3. MirrorMask. Or sleepy Hollow. I love both movie for it's atmosphere.

THREE MOVIES YOU WOULD LIKE TO WATCH:
1. Silent Hill
2. Pirates of the Caribbean 2
3. The Da Vinci's Code

THREE OF YOUR EVERYDAY ESSENTIALS:
1. Music
2. My handphone
3. My glasses/contacts ( is blind without them )

THREE THINGS YOU ARE WEARING RIGHT NOW:
1. Jeans
2. My Hush Puppies sandals
3. Sleeveless shirt with a hood XD

THREE THINGS YOU WANT IN A RELATIONSHIP:
1. A good sense of humor without being crass. There's a thin line ... there ...
2. Trust.
3. Surprises.

THREE PHYSICAL THINGS ABOUT THE OPPOSITE GENDER THAT APPEAL TO YOU:
1. A nice pair of eyes.
2. An infectious smile
3. MUST NOT look like an ah beng. Another thin line here being casually stylish/street-punk and an all out Chinese ah beng and ah lian T___T

THREE BAD HABITS:
1. Procrastinating.
2. Compulsive buying/shoppings.
3. I always let my temper get ahead of me.

THREE OF YOUR FAVORITE HOBBIES:
1. Reading fictions
2. Playing games
3. Listening to music

THREE THINGS YOU WANT TO DO REALLY BADLY RIGHT NOW:
1. Play Suikoden V. I know it's not FAR now til I reach the end of the game ;0;
2. Sleep
3. Play Suikoden V <--- I don't care this is a repeat. I STILL want to do this badly arghhhh

THREE CAREERS YOU'RE CONSIDERING OR CURRENTLY PURSUING:
1. Designing.
2. Writing.
3. Language.

THREE PLACES YOU WANT TO GO ON VACATION:
1. Japan
2. I would like to go on those expensive cruise-vacation. Anywhere is fine though.
3. .. ehh .. anywhere that I can relax and not think about work and don't have super hot weather will be fine.

THREE KIDS' NAMES YOU LIKE:
1. Athrun
2. Aeris <-- whaa? I think it's a sweet name XD
3. .... no idea? Aragorn. HAHA it was a joke, REALLY, I'd never even thought about it until now XDD

THREE THINGS YOU WANT TO DO BEFORE YOU DIE:
1. Go to a GLAY Expo sized concert ;__;
2. Send my parents and my Grandaunt to an all paid for week-long holiday somewhere.
3. Write out .. or at least have a draft of this two stories that I had in my mind for years and keep turning it over and over.

THREE WAYS THAT YOU ARE STEREOTYPICALLY A GIRL (or guy):
1. I hate absolutely detest it when people think I look older than I am.
2. I .. like dressing up when the mood hits me, albeit strangely.
3. I can be bitchy when I want to.

INITIALS OF THREE CRUSHES:
1. K
2. J
3. E

THREE PEOPLE YOU TAG TO DO THE SURVEY:
1.
mokomoko
2.
onion_sama
3.
henseifuu